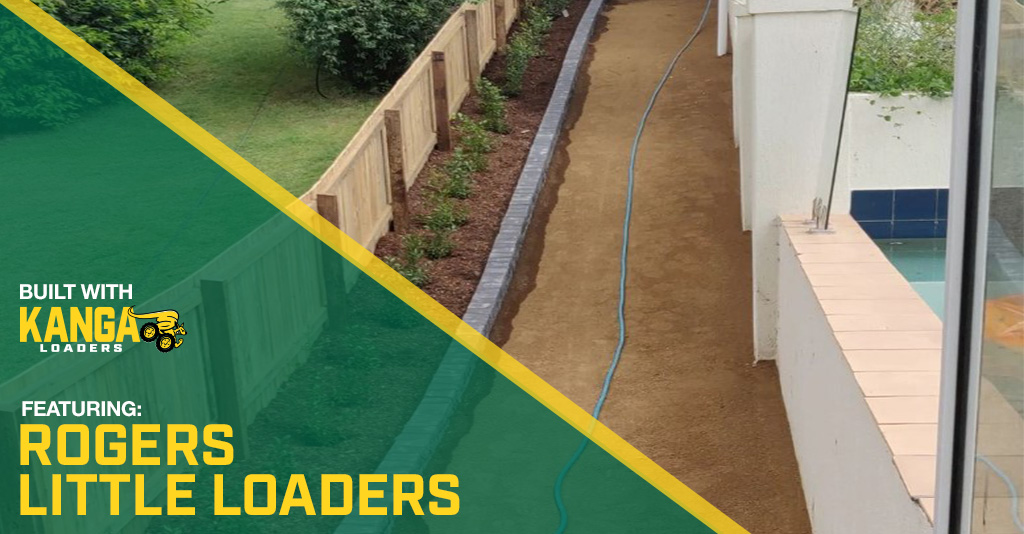 The Job – Trenching and Excavation
This full landscape renovation on the river was across a split level and narrow yard. We had to pull out the works for this project – re-turfing, trenching and excavation, fencing, mulching, planting and construction. Sounds like a perfect job for a well skilled team with some versatile machines.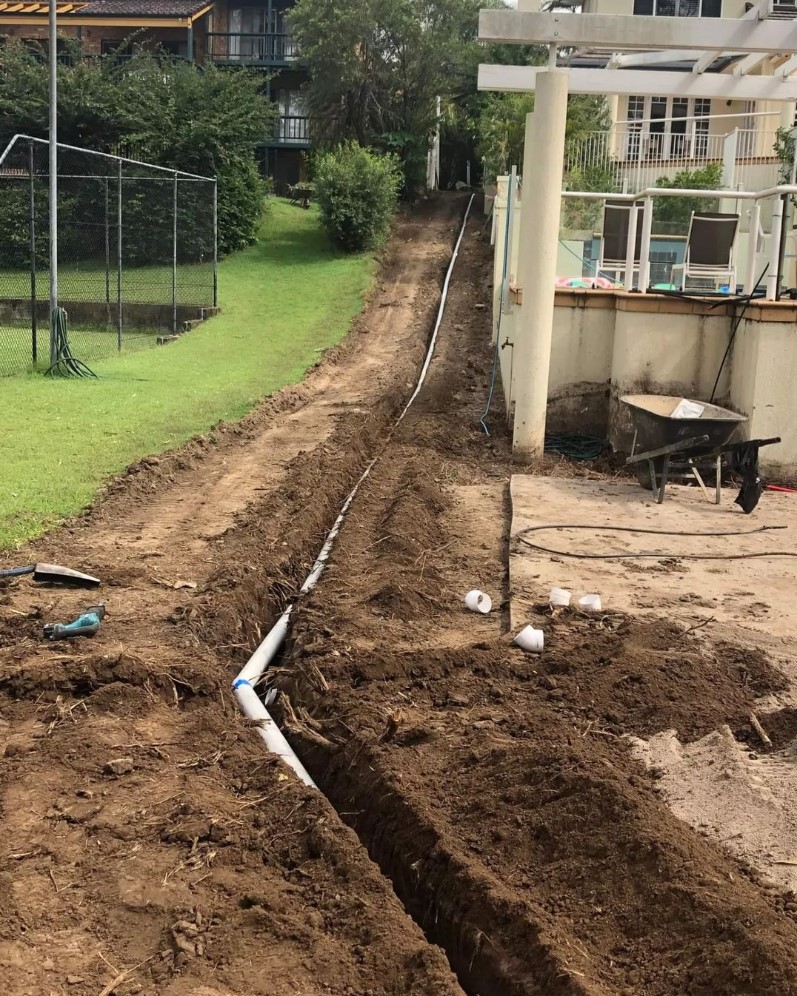 Up first on this project was installing 70m of storm water plumbing. To do this we had to dig out and remove existing trees, a water tank, concrete and of course a lot of dirt. Since the Kanga allowed us to dig a steady trench the whole way down the yard without destroying the surroundings, we finished this part off pretty quick. After we powered through the trenching we used the Kanga which still had plenty of power left, to shift all the unwanted debris out of the way.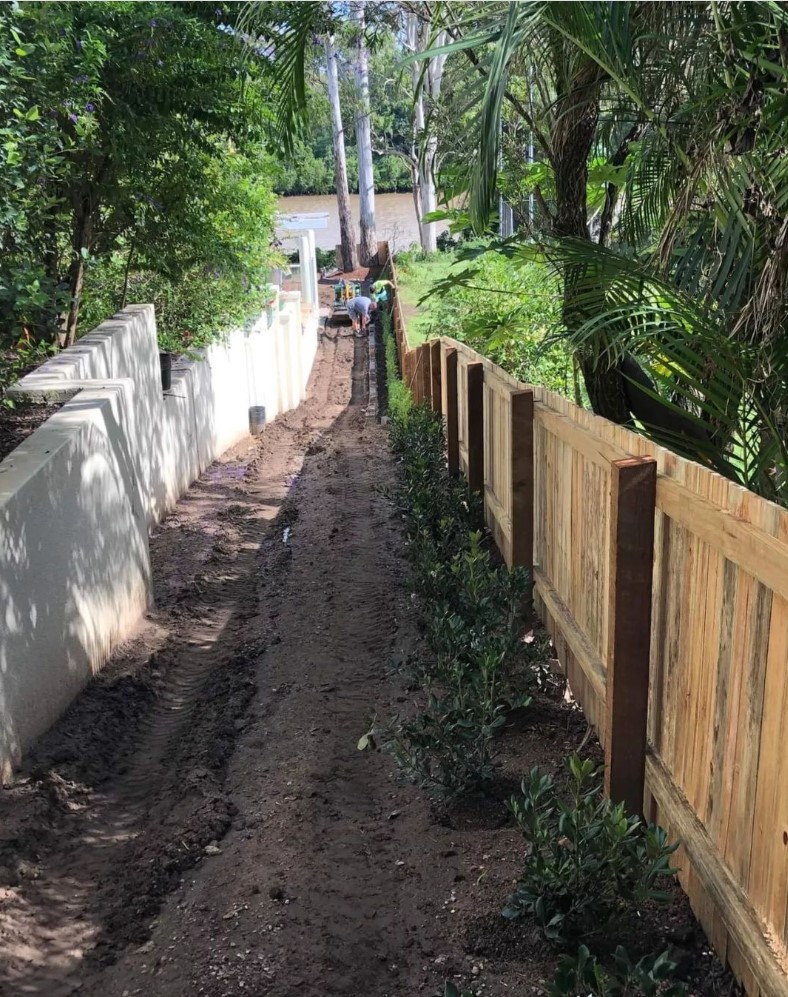 After we cleared the dirt, the Rogers Little Loaders team installed 60m of timber fencing and gates. Following this with the Kanga, the team then created a evenly spaced tree line along the fence for privacy. In the end there was 90m of garden ending, mulching and we planted 60 trees.
Then next stage of this project was to lay 250m of Sir Walter Buffalo Turf along the front. The team installed an automatic irrigation split system to the 2 yards and to the gardens with stainless steel risers.
Next we covered the side pathway with 40m of decomposed granite that was carried in, laid and levelled by the Kanga.
The Result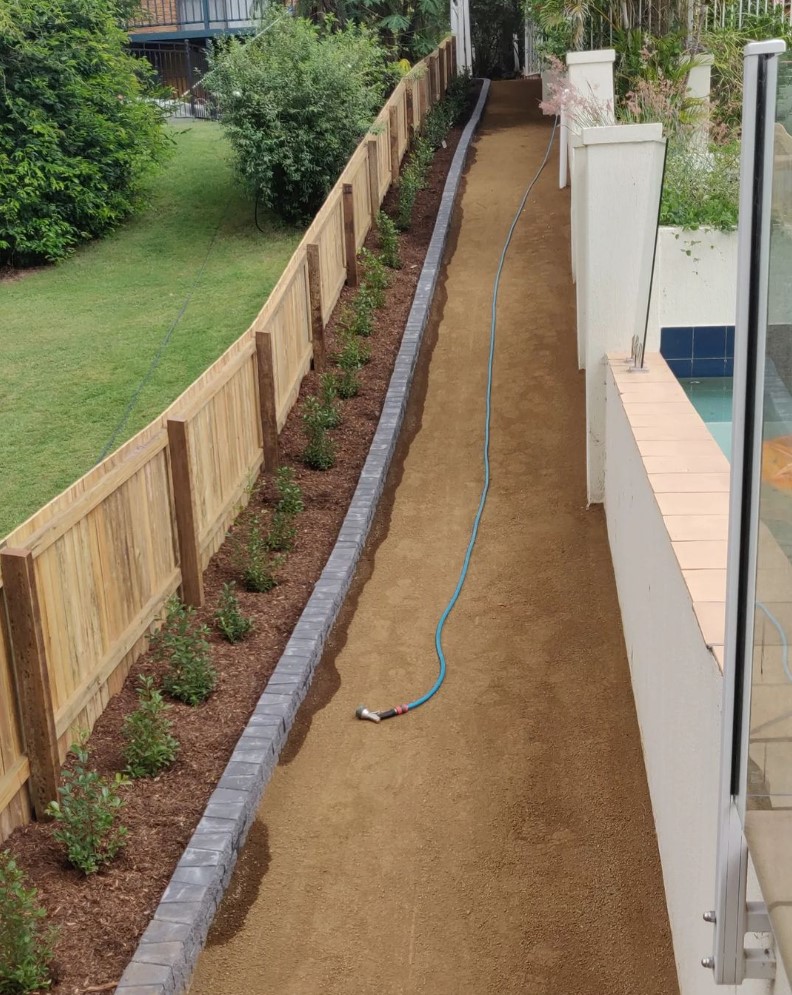 Finished off with a good water and satisfied with a job well done.
You can find the model of Kanga used in this story here.
Machine Used: 6 Series, Petrol / Wheeled
Attachments Used: 4 in 1 bucket, trencher, levelling bar, post hole borer and auger.