Kanga Loaders offers two convenient options for selecting the correct spare parts – the Parts Finder, and an Online Shop. The Parts Finder lets you find the specific Kanga parts you need, which you can then get a quote for, or purchase them on the Online Shop. Both options provide access to a comprehensive range of spare parts, making it easy to find and purchase what you need for your equipment – Whether it be Kanga loaders parts, or Kanga attachment spares. These options are designed for convenience and support.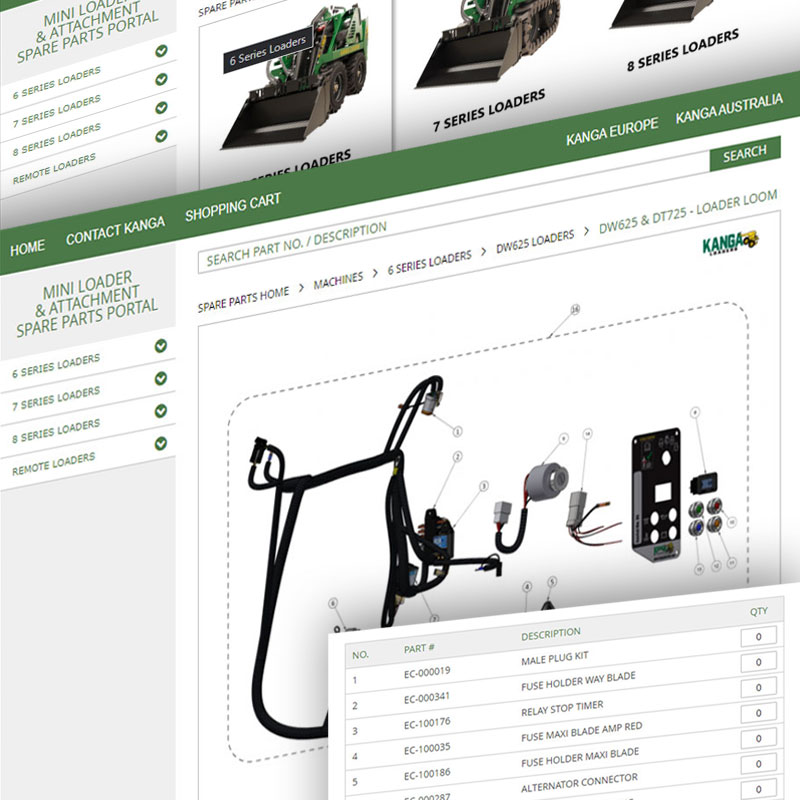 Kanga parts finder
Kanga Loaders is proud to offer a convenient, easy-to-use spare parts portal; the Parts Finder. Located at spares.kangaloader.com, this online platform provides access to a comprehensive range of Kanga spare parts, ensuring that your can find exactly what you need, and keep your mini loader in top working condition.
---
Shop online for spare parts
Kanga Loaders is dedicated to providing you with the best possible experience, and our Online Shop for Kanga parts, is just one way we're doing that. Whether you're looking for replacement parts, or simply want to stock up on essentials, our online shop makes it easy for you to get the parts you need. With a secure and user-friendly platform, you can browse and purchase parts with confidence, knowing that you're getting the right parts for your Kanga loader. So why wait? Visit our online shop today, and start shopping for spare parts with ease.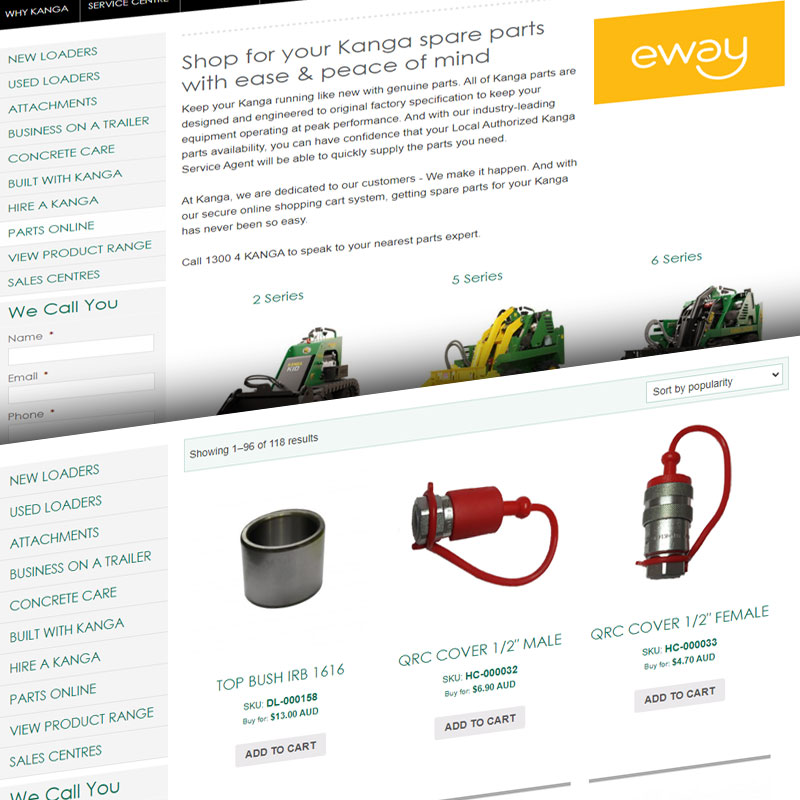 Can't find the Kanga parts you are looking for?
At Kanga Loaders, we understand how important it is to have access to the right Kanga parts for your equipment. If you still can't find the spare part you need on our website, our friendly team is here to help. Simply give us a call, and our specialised staff will be more than happy to assist you in finding the correct spare part for your Kanga loader, or Kanga attachment. We will strive to provide you with superior levels of support, so you can feel confident that you'll receive the backup you deserve. Contact us today, and let us help you keep your equipment operating at its best.