Choosing the right mini loader and finding the right financial package has been made easier with Kanga Finance. As a Kanga-owned finance company connected to the industry, we understand your business better than other than other financiers. At Kanga Finance we make it our business to understand yours, this allows us to tailor a financial solution to best suit your needs.Whether you're a private purchaser or you're choosing one of our models for business, we have a wide range of finance and lease products. After all, the right loader needs the right financial package to complement your requirements.
* Terms and conditions apply, please contact Kanga Finance for more info. Finance is for commercial clients only with valid ABN. The finance is quoted as chattel mortgage over 60 months with a 30% balloon. This is not an offer of finance.
---
Make a KANGA Finance Enquiry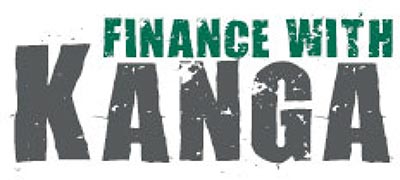 Chattel Mortgage
Rental
Hire Purchase
Finance Lease
Operating Lease
Bulk Limit
Call: 1300 4 KANGA
Email: ENQUIRE HERE
Frequently Asked Questions
Question: I generally just hire when I need a miniloader:
Answer: Break down your hiring costs. Say you pay $35K on a new machine you will typically be paying $650-$700 per month. If hiring a mini-loader 2-3 times per month then the purchase pays for itself.
Question: I like to own everything from day one.
Answer: That is fine. With a chattel mortgage you own the machine and can sell it whenever you want.
Question: I don't have the money right now.
Answer: Finance will allow you to spread your payments over a longer time. This will help with your cash flow.
Question: I need to run it by my wife
Answer: Would you like one of our finance experts to give your wife a call? We will be happy to answer any of her questions.
Question: I have just started my business
Answer: Our finance guys can give you a call to discuss the application with you. In this instance the finance will depend on experience, property ownership, and the ability to provide a deposit
Question: Government Organisation – We don't have the Cap Ex approved yet
Answer: A rental program will be the best option in this instance as it is not deemed a purchase and simply a rental.