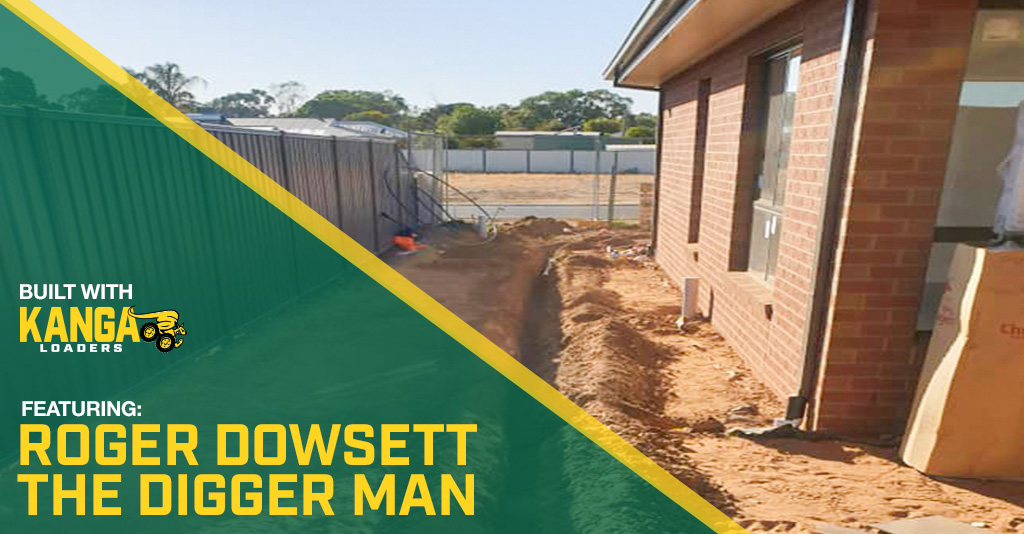 The Job – Storm Water
This job had me trenching in a new housing development for storm water and normal water, and then backfilling same.
I was able to get the trench sorted quick and didn't have to worry about access issues. All that was left then was to get the pipes in, connected and cover it back up again and levelled for the turf to come in at later date.
The Results
Always satisfying to see the end results and what this machine can do.
You can find the model of Kanga Loader used in this story here.
Thanks to Roger Dowsett for providing this renovation story.
Machine Used: Kanga 6 Series, Diesel/ Wheeled
Attachments Used: 4 in 1 bucket, levelling bar, Kanga trencher.