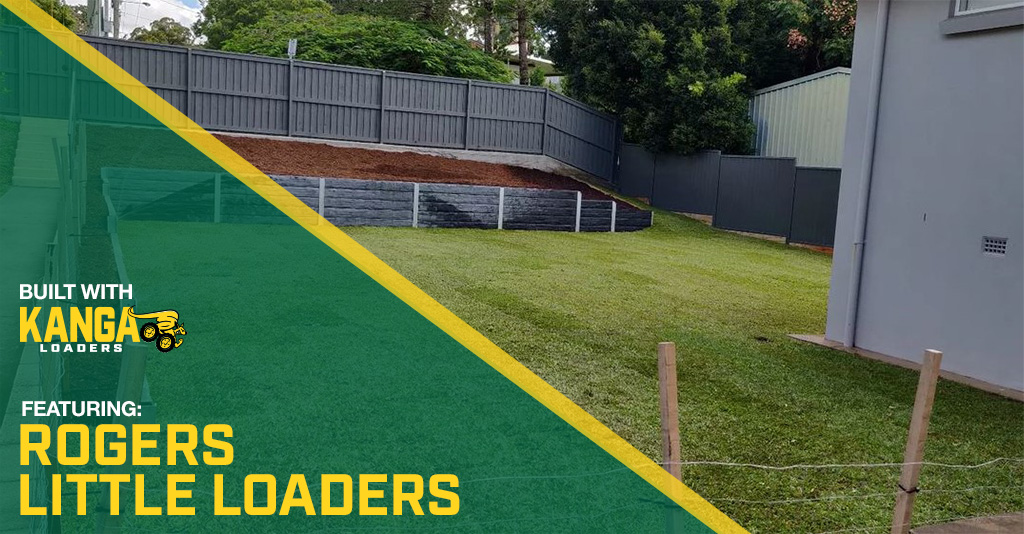 The Job – Garden Beds Galore
For this project the owner wanted new turf and garden beds galore installed around this huge back yard. We wanted to install functional and easy to maintain garden beds with an automated irrigation system. This large Chermside West project was 410m2 of front and back yard to makeover. We brought in the Kanga which was a work horse, as we did trip after trip to remove, over 50m3 of dirt and concrete.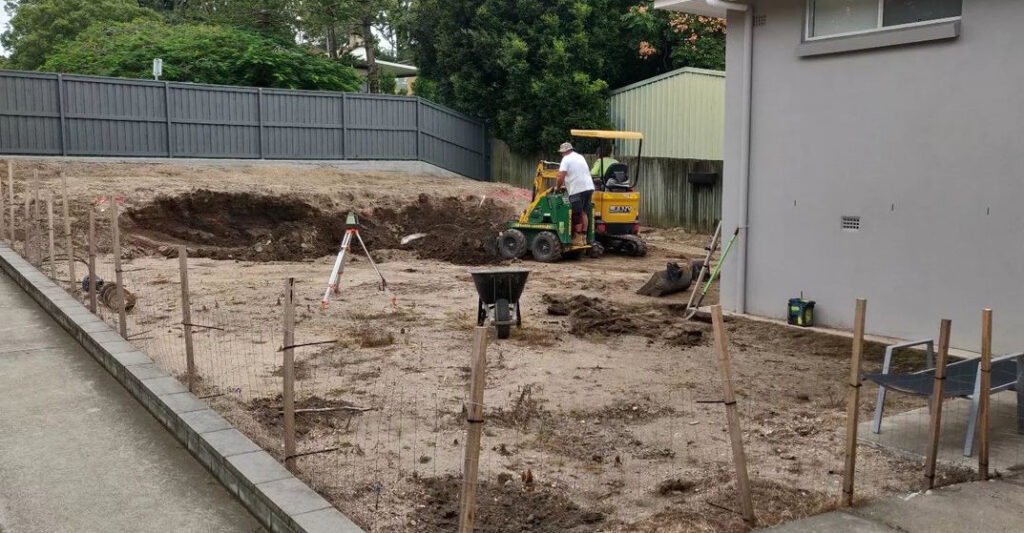 The yard was levelled and we built in a slate stone retaining wall 1m high. I was able to use my Kanga to move the slate to the backyard and dig out the holes for the fence posts which helped save me costs of having to use a different machine each time. The leveller bar made getting this block level a piece of cake.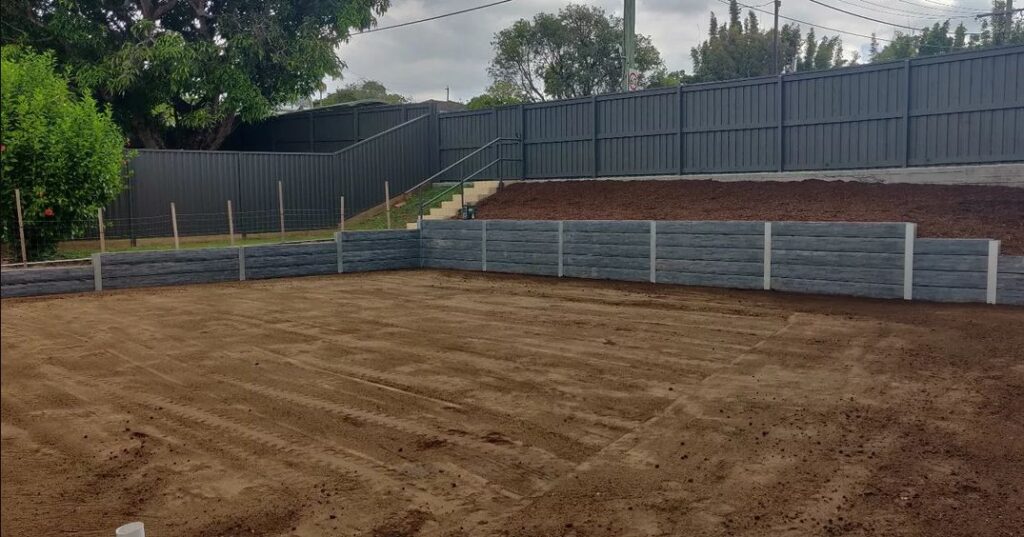 These huge garden beds were installed, soiled and mulched with an irrigation system in place for ease of use for the customer. There was a lot of soil going into these beds
We finished the job with 40m of Colorbond fencing and, by installing Premium Buffalo Palmetto turf with an automatic irrigation system hooked up to WIFI controlled from the customers phone.
The Result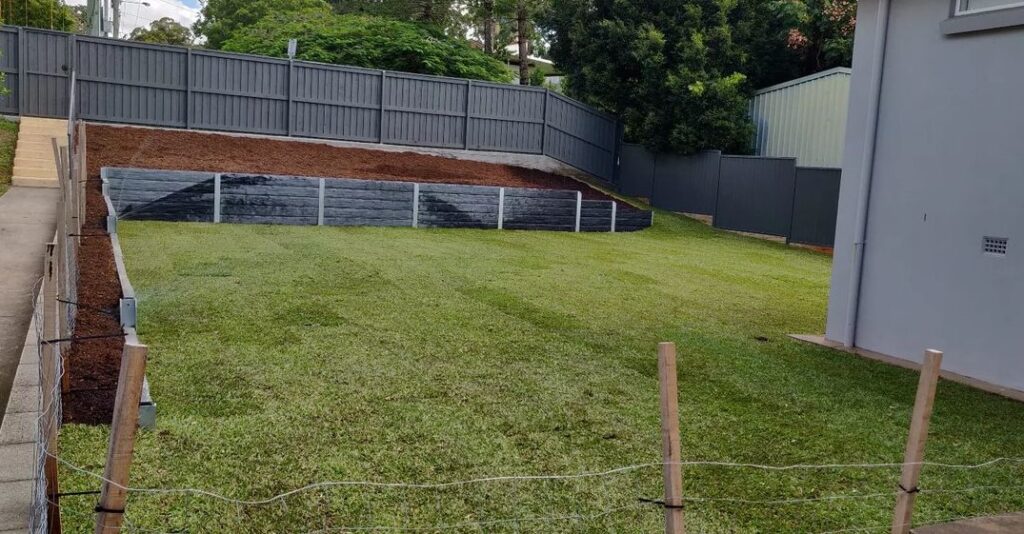 We know the customer was happy with the end result and we are too. Can't wait to see what the fruits of our labour will be (maybe tomatoes?).
You can find the model of Kanga used in this story here.
Machine Used: 6 Series, Petrol / Wheeled
Attachments Used: 4 in 1 bucket, levelling bar, power head and auger.