Ben richardson Landscapes
Ben Richardson Landscapes purchased a Kanga PW628 less than 1 month ago and already singing its praises. Business owner, Ben Richardson purchased the machine after hiring them from local hire yards for several years. He explained that if the hire companies promoted and hired out Kanga's, that proved to him that they were "a decent and reliable machine".
His business use their new 6 series wheeled Kanga loader to help them grow their business and tackle new ground. The strength and power of the machine are making light work of the toughest jobs but it is the versatility of the machine which Ben believes to be its main strength.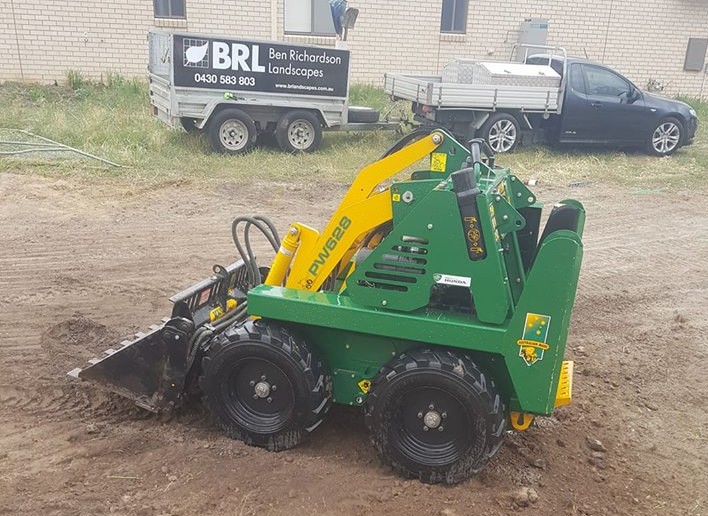 Kanga PW628
It's very versatile machine; I can get it out the backs on most projects with ease and it has the power to do most jobs. We move materials much faster now and that makes life easier for our team".
Daily jobs for Ben's team include loading soil, excavating backyards, levelling out grounds and digging out paving bases – all of which are now taken care of with their Kanga PW628. Ben explained, "I also appreciate that the machine has a large fuel tank which holds nearly twice as much as some other machines I had looked at. This is important for me as I don't need to waste time filling it up!"
I would highly recommend Kanga Loaders. The best thing about buying my first machine was the service that I received from Rod & Rob at Kanga. They took the time to talk me through options, answer stupid questions and worked with me to get me the right machine for my budget. Nothing was too much trouble for either of them."
BR Landscapes are a professional landscaping company based in Melbourne. They specialize in all areas of landscaping providing landscape design, construction and maintenance services for homeowners. The company also provide commercial landscaping for some of Melbourne's top builders and construction teams.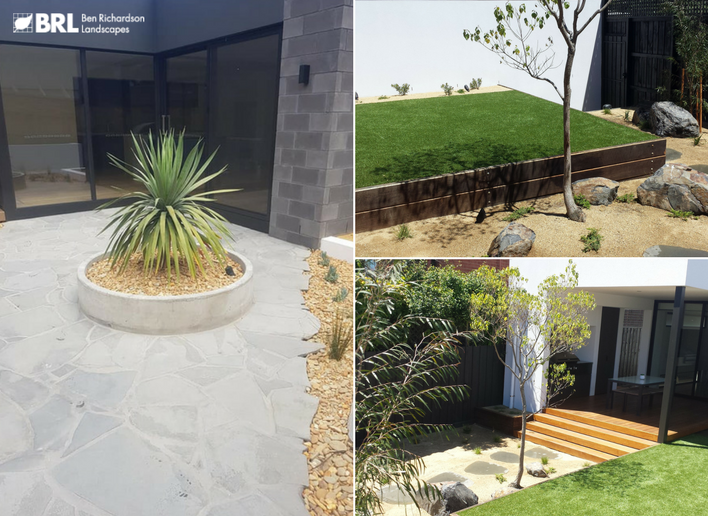 For further information of choosing a new mini skid steer loader check out our other articles: