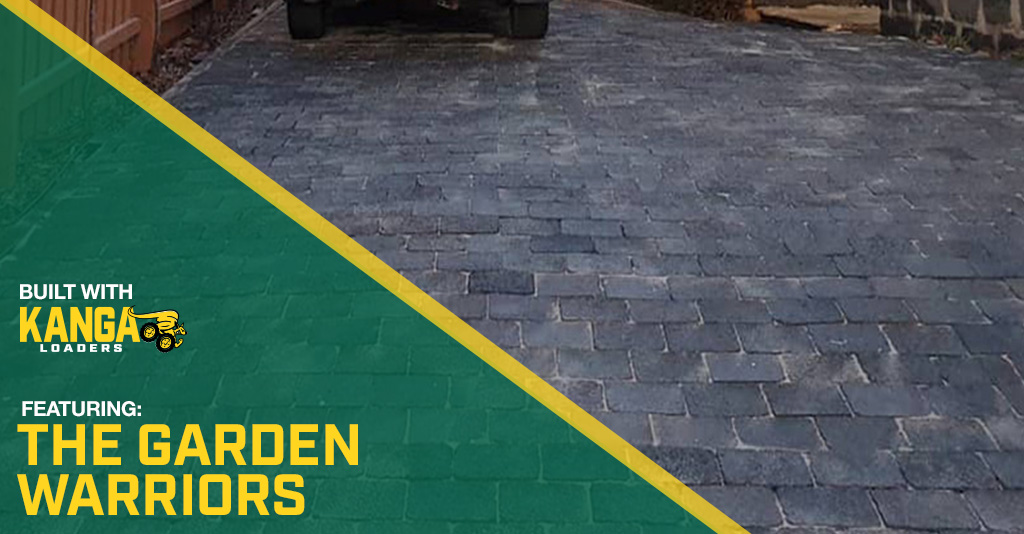 The Job – Revamped Driveway
Lift, scrape, rock. That was the beginning of the plan for this revamped driveway. We carefully lifted all the existing pavers and stored these for later. Then a scrape through of the existing lawn and any debris that would get in the way of a level surface. Then we lay down a final layer of rock on the levelled soil. All ready for sand and pavers.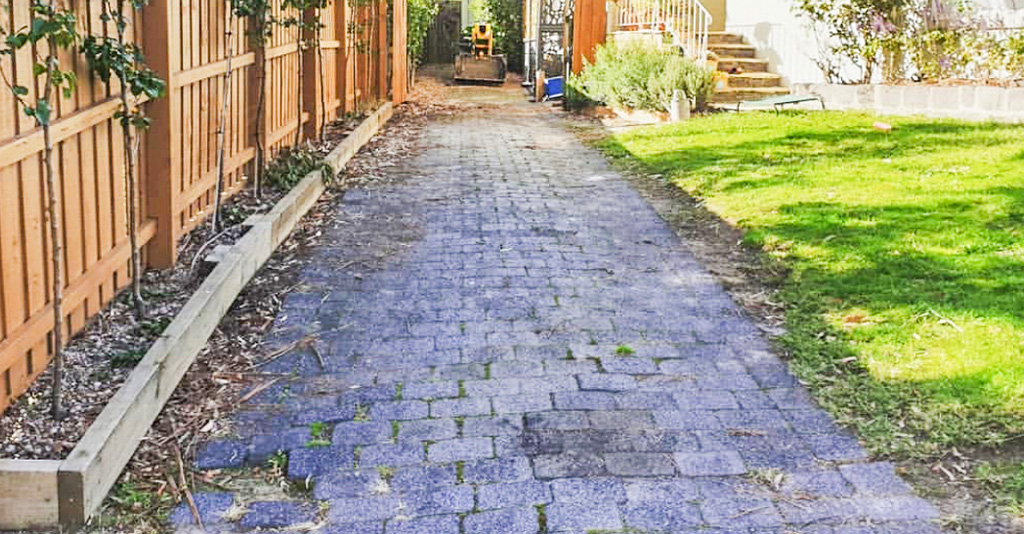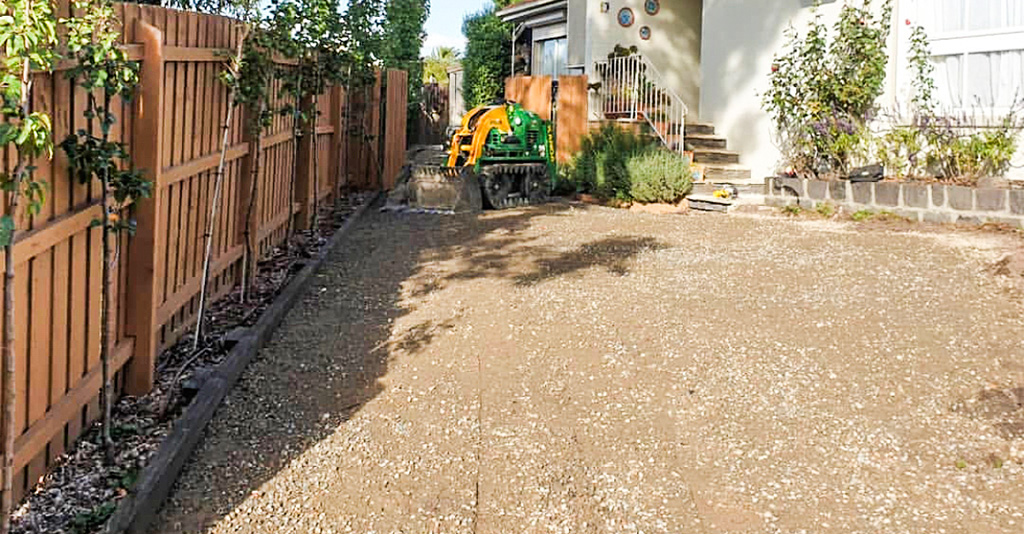 By using the existing concrete pavers on this project we saved thousands of dollars in material costs. Due to the gum trees next door the paving had to go a crushed rock and sand base to help prevent damage to the tree roots and to the driveway in the future due to shallow tree roots.
The Results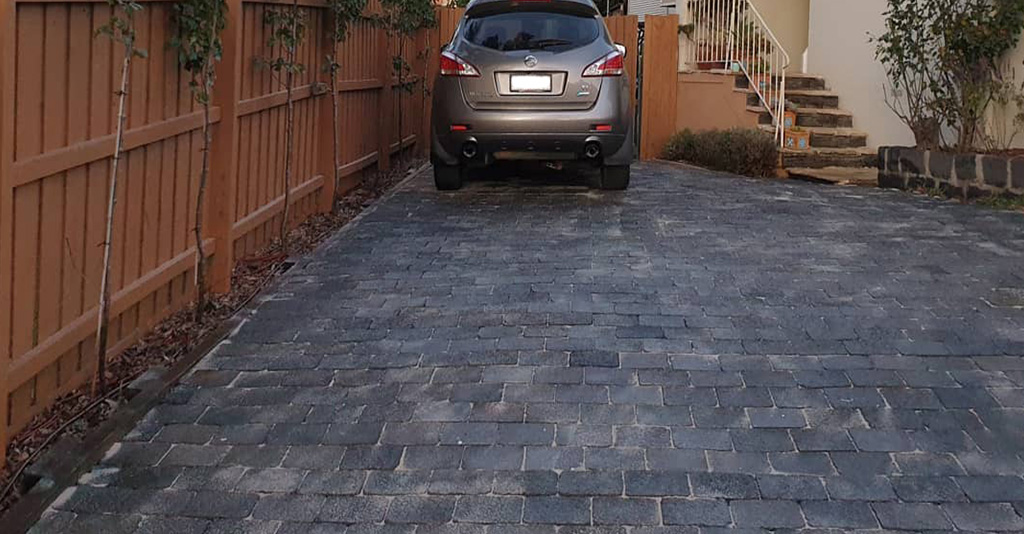 This driveway completely changes the look of the house and adds about 10 years of life back.
You can find the model of Kanga Loader used in this story here.
Thanks to The Garden Warriors for providing this renovation story.
Machine Used: Kanga 8 Series, Diesel/ Tracks
Attachments Used: 4 in 1 bucket, Kanga leveller.