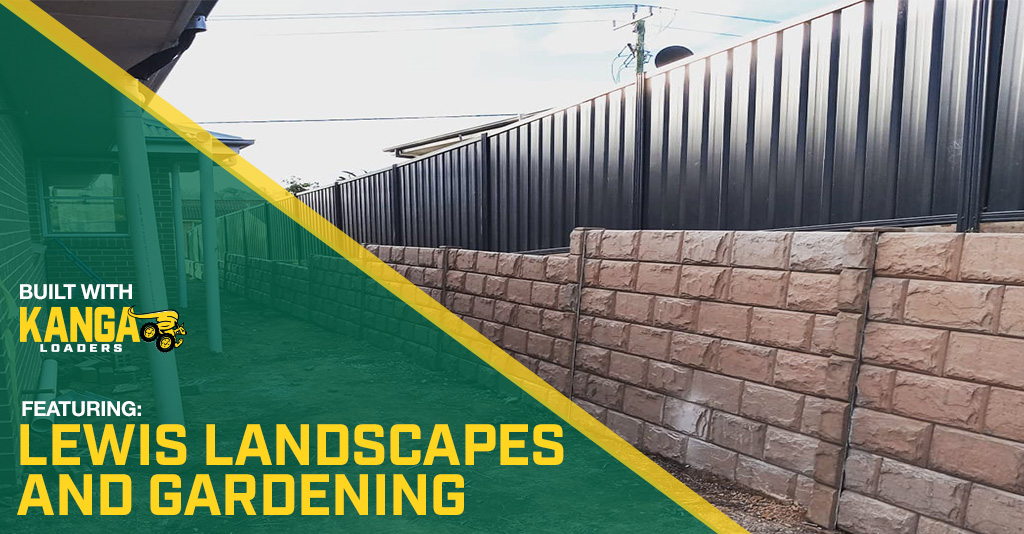 The Job – Retaining Walls
This project to put up some retaining walls was supposed to start off as a simple job. In between battling the weather and figuring out how to move a water tank solo, the job finally got done.
Who thought a Kanga would be good at moving a rain tank from the front to the back of the house. Did it easy.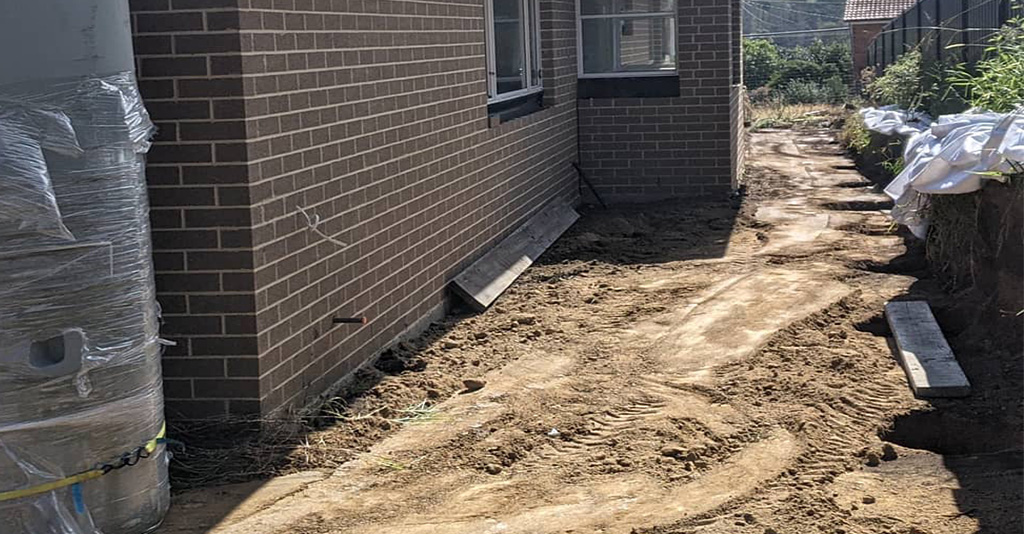 Finally finished drilling the 300mm and 450mm post holes ready for certification approval. Plenty of concrete going in to this one.
The Results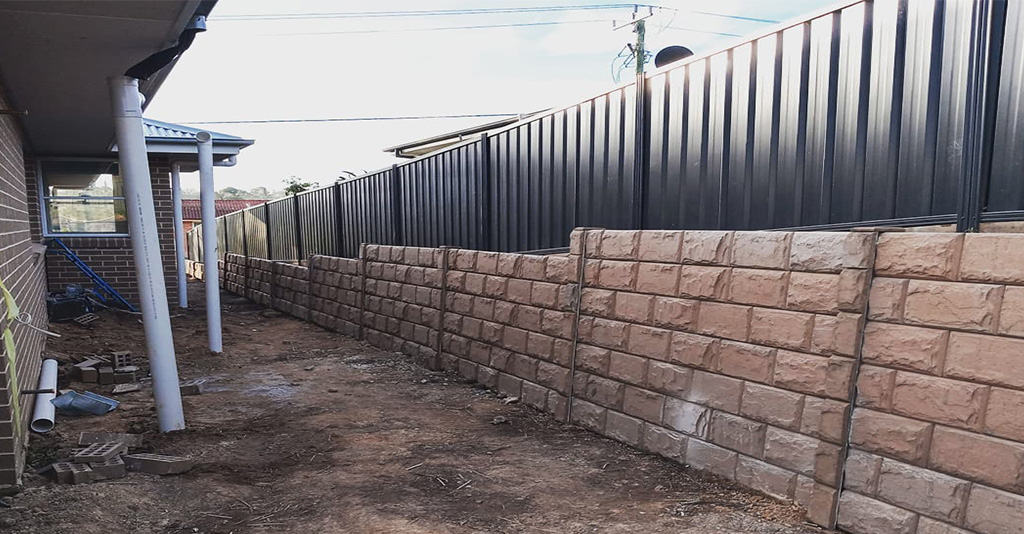 Canberra Sleepers Rockface post cappings going on today means the job is finished. Neatens it up nicely.
You can find the model of Kanga Loader used in this story here.
Machine Used: Kanga 6 Series, Petrol/ Wheeled
Attachments Used: 4 in 1 bucket, Kanga Auger, Powerhead.