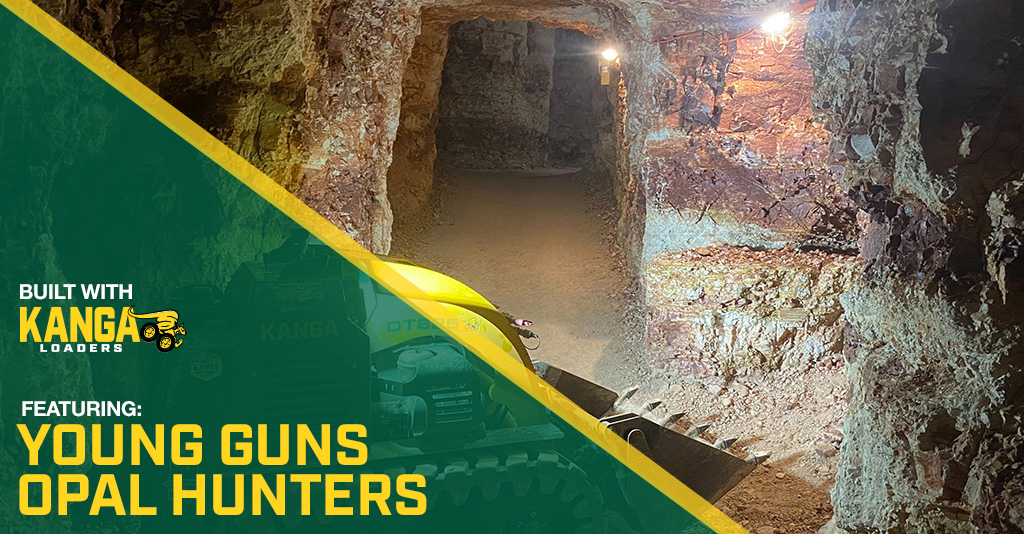 The Job -Opal Mining
The Kanga loader is such a versatile machine and is perfect for the unique job that is opal mining.
We use it to shift waste dirt out of the mine, sink prospect drill holes with the auger attachment and even break through hard conglomerates or blows with the rock-breaker.
Using this incredible machine we speed up the time between opal finds which certainly keeps us happy and making money. With the bonus of being fun to operate.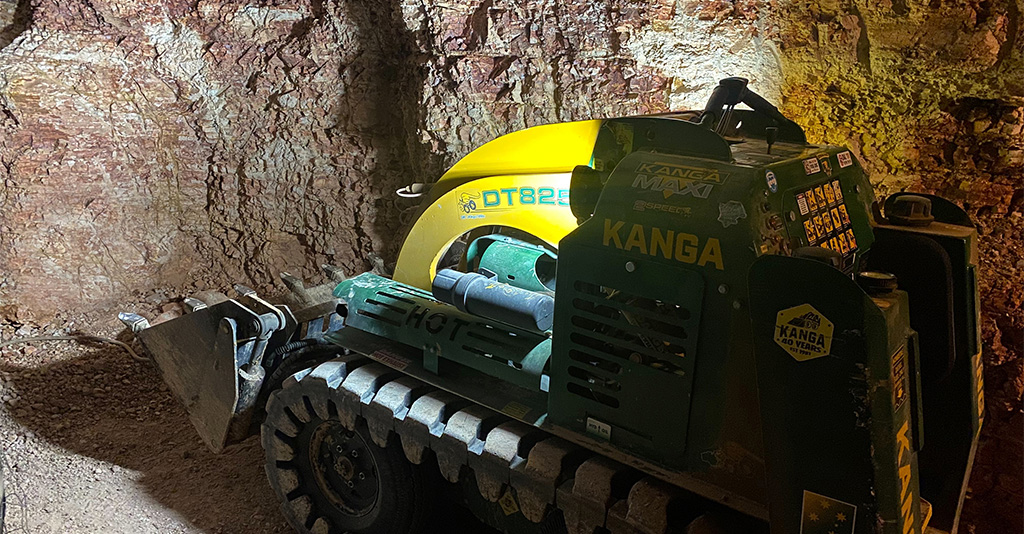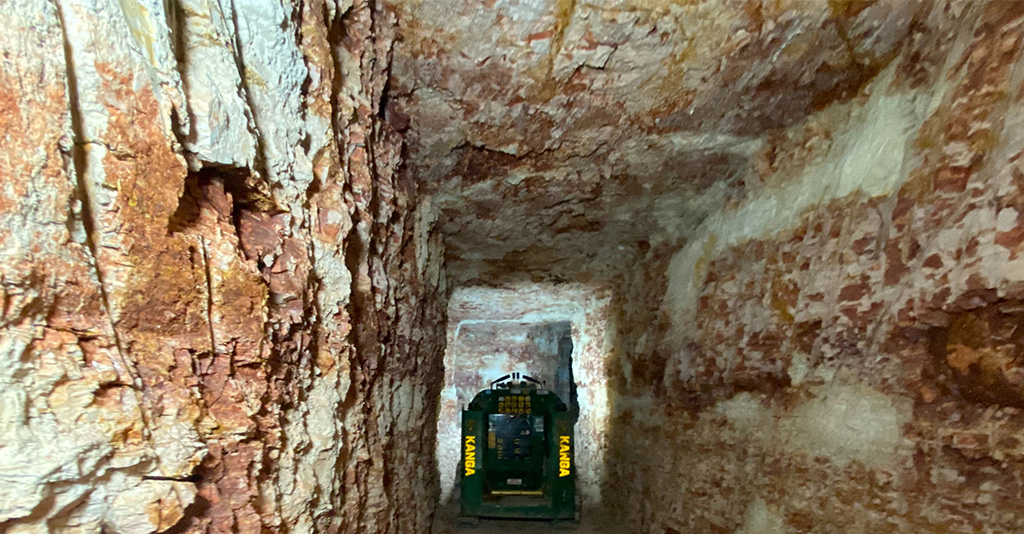 We use a hydraulic digger to rip the face, then bring in the loader to take waste dirt away. Punching up to 5 meters of tunnel in one day under optimal conditions.
In the late 1800s this type of work with a pick, a shovel and a bucket would take months of hard labour, but we can now get it done in a day.
The Results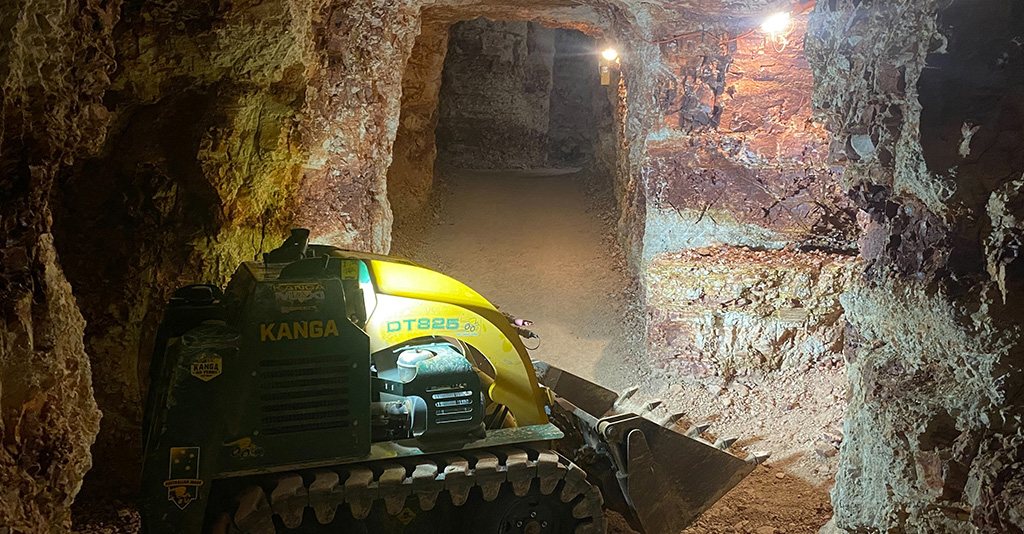 Opal mining is not an easy job, but with a kanga loader it's made easier!
You can find the model of Kanga Loader used in this story here.
Machine Used: Kanga 8 Series, Diesel/ Tracks
Attachments Used: 4 in 1 bucket, Auger, Auger drive, Kanga Rock Breaker.