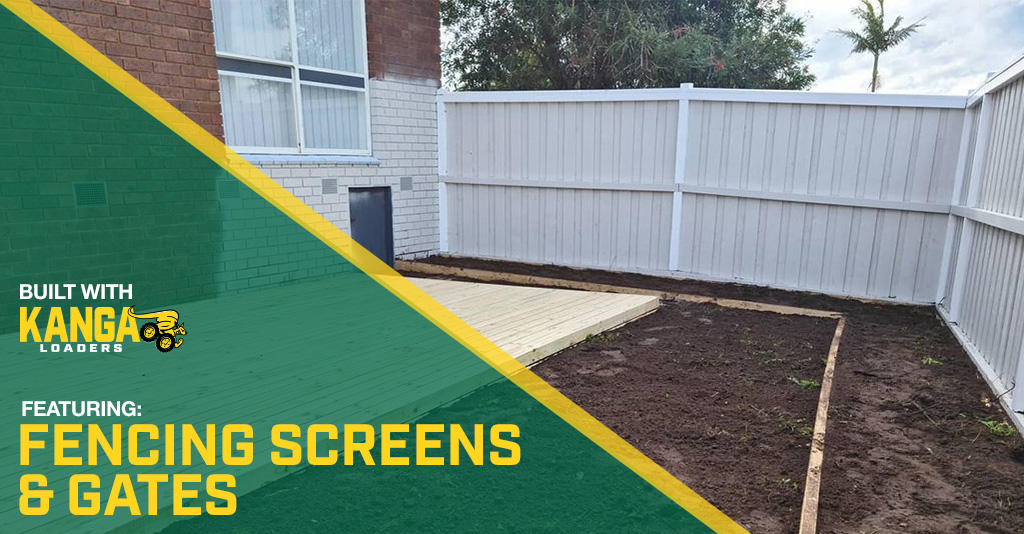 The Job – Decking
A sleek ground level deck and garden beds to transform an unused space into a new entertaining area.
We used our Kanga Kid to dig out the dirt to allow for air flow under the decking and to level the yard. We used the excess dirt to fill the garden beds.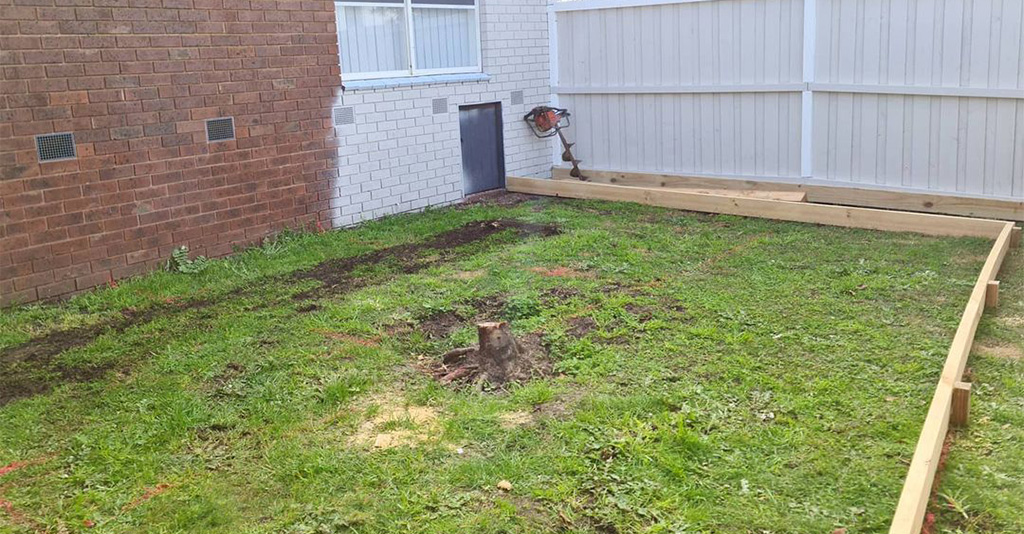 The Results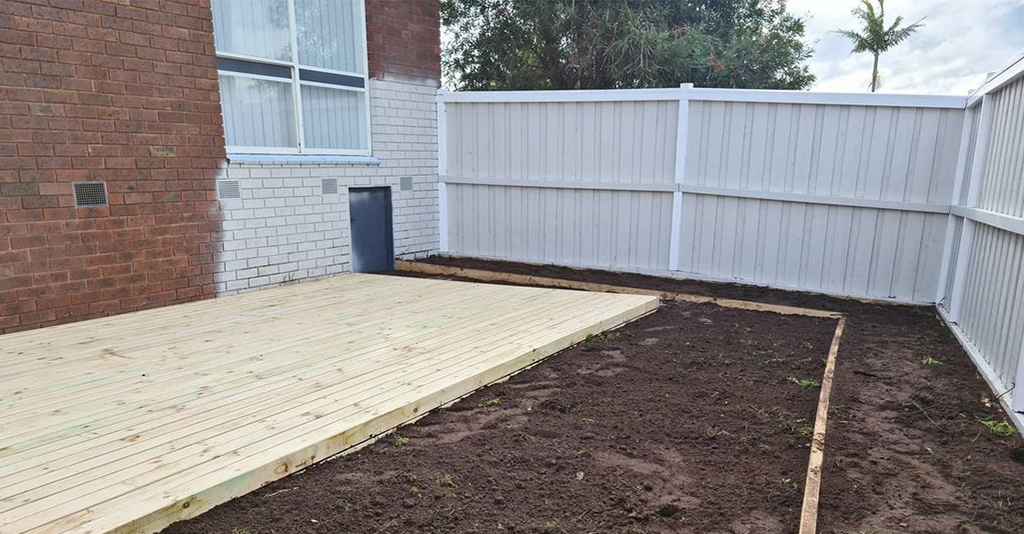 Still waiting for the turf to arrive to finish this up entirely, but this transformation was pretty fantastic if we don't say so ourselves.
You can find the model of Kanga Loader used in this story here.
Machine Used: Kanga 2 Series, Petrol/ Tracks.
Attachments Used: Kanga 4 in 1 bucket.