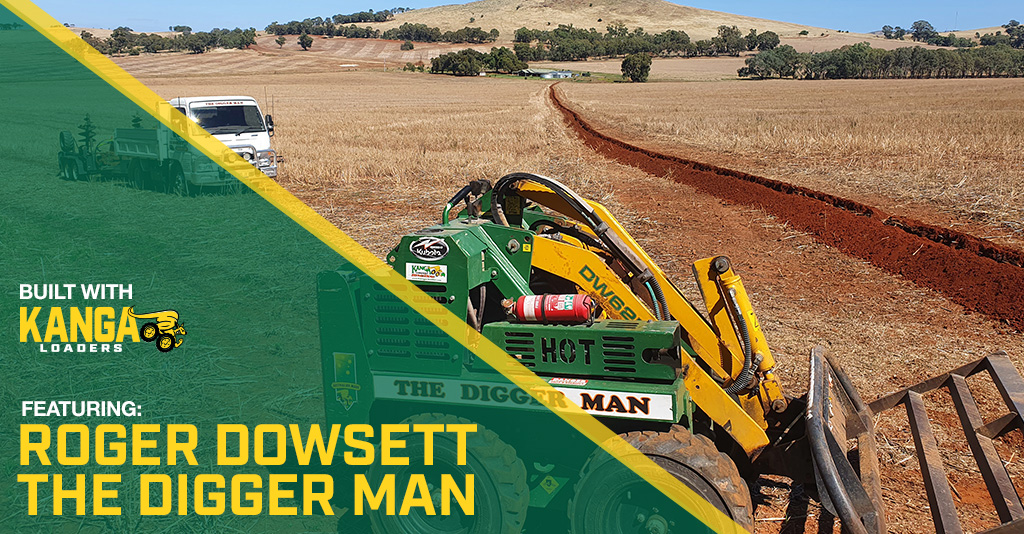 The Job – Digging a 500m Long Trench
This next job sent me to the back of Sheparton in Dookie Hills to dig one of the longer trenches that I have had to do. When I first arrived I measured the length, making sure I knew what to expect and it was a 500m long trench! I didn't have one second of worry though, as I hooked up the trencher and jumped on the back of my Kanga.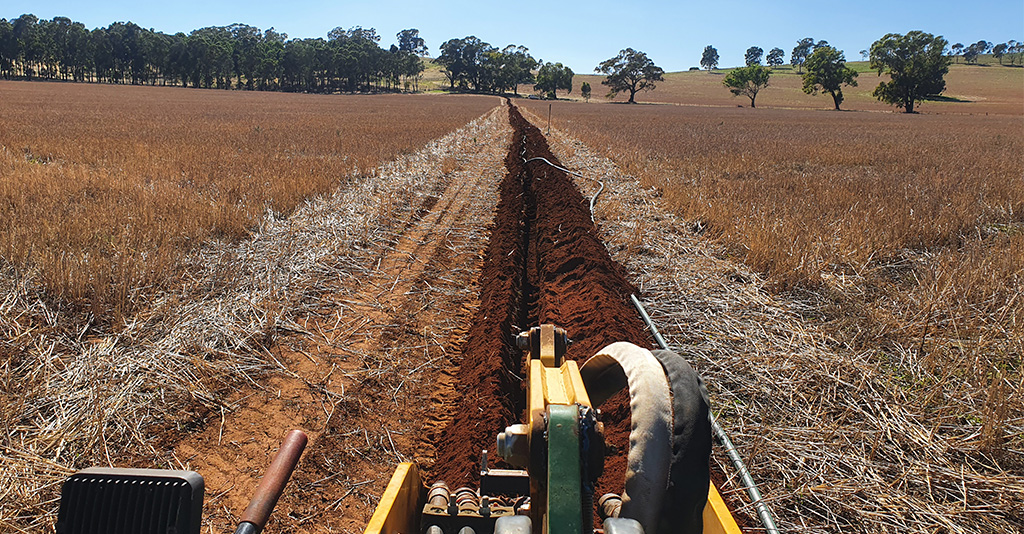 During the trenching I was able to lay the pipe in as I went to save time and effort on the job. It was pretty good weather for a pretty good job if I do say so myself. All I needed was my trencher and the level to backfill and jobs done.
The Results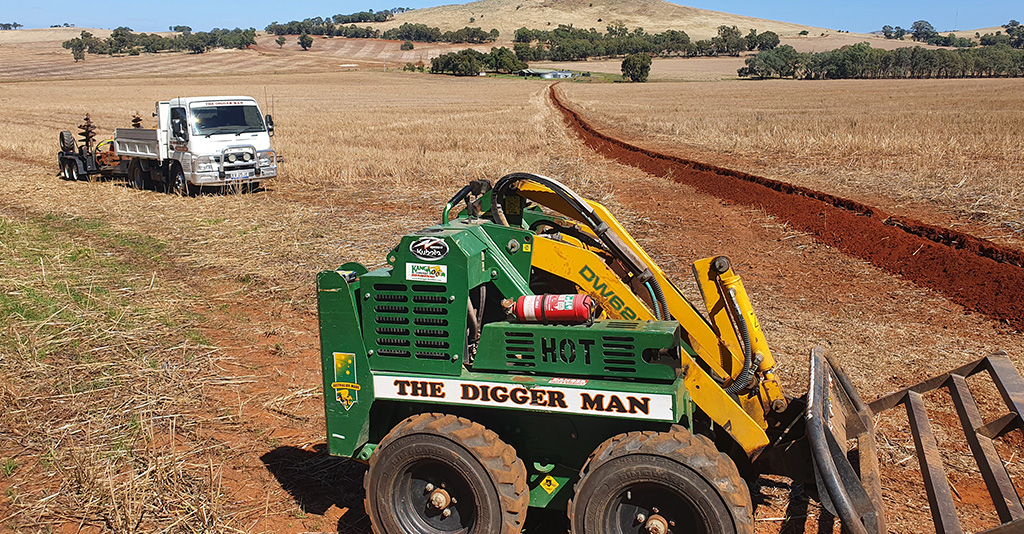 You don't really notice how long 500m is until you stand back and see how far you came.
You can find the model of Kanga Loader used in this story here.
Thanks to Roger Dowsett for providing this renovation story.
Machine Used: Kanga 6 Series, Diesel/ Wheeled
Attachments Used: Kanga Trencher, leveller.