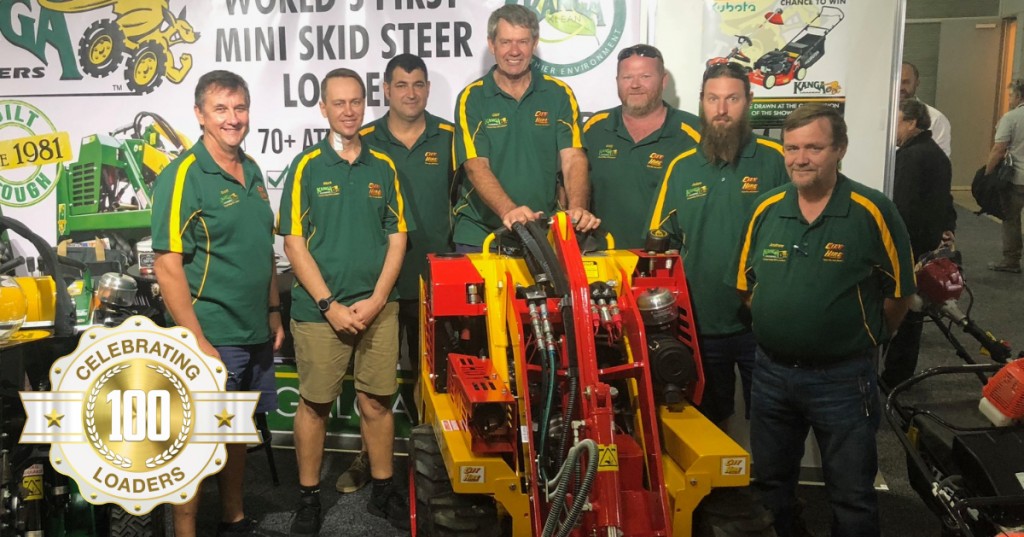 Brisbane's City Hire recently took delivery of their 100th Kanga mini loader!
Their new DW625 was ordered in custom colours, to resemble their very first Kanga mini loader. City Hire has been offering hire tools to Brisbane since the early 80's. In 1988 they added Kanga mini loaders to their fleet of machinery.
City Hire is a family run business operating out of Kelvin Grove, Brendale and Moorooka. The current manager Mark Hughes explained that their business grew as the relationship with Kanga mini loaders grew. He commented, "We launched our first newsletter in 1988 and in it, we put our first Kanga loader for hire."
City Hires Kanga of choice is the wheeled 6 series. The 6 series has huge 23″ tyres which give great ground clearance for easier maneuvering over rough terrain and faster ground speed. Coupled with a four-wheel, high-torque drive system, the mini loader is perfect for all terrains. It can also deliver up to 45lpm of hydraulic flow meaning this mini digger will increase productivity on any job site their customers need with a wide range of mini attachments to suit.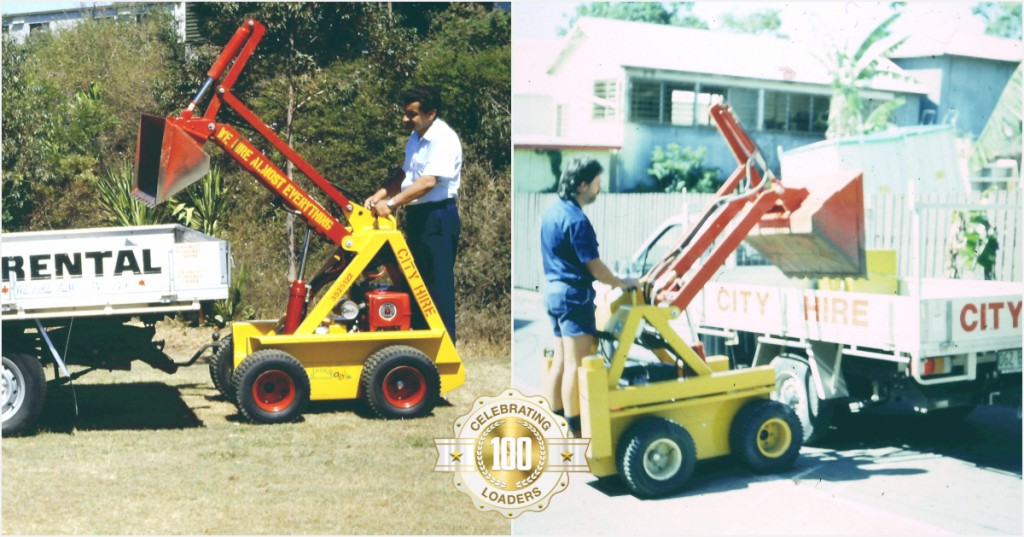 Today, City Hire offer Kanga loaders for hire to the general public and small businesses in and around the Brisbane area. Mark said, "They're ideal for the city because of their compact size. They can get in between the narrow pathways and through houses or doorways. We see a lot of DIYers and small business rent Kanga mini loaders. Whether for garden and landscaping work; small building or excavating they get it done when it's too much for a labourer."
Rod Lehpamer, Kanga Loaders GM said, "We could not be happier for the team at City Hire and proud of their loyalty towards Kanga. Having such a close and long-term relationship with our customers is key to helping our brand continually meet customer requirements. We work with customers like City Hire to not only design and engineer our mini loaders, but to ensure they meet their expectations in the field and provide the after sales service and support they need. While it is really brilliant to see the 100th Kanga mini loader order for City Hire; it is the fact that they still have the earlier models in use around their sites that truly shows the reliability, ingenuity and reputability in Kanga mini loaders." 
the manufacturing process
Watch the videos below of the Kanga mini loader making its way through the Kanga mini loaders manufacturing facility