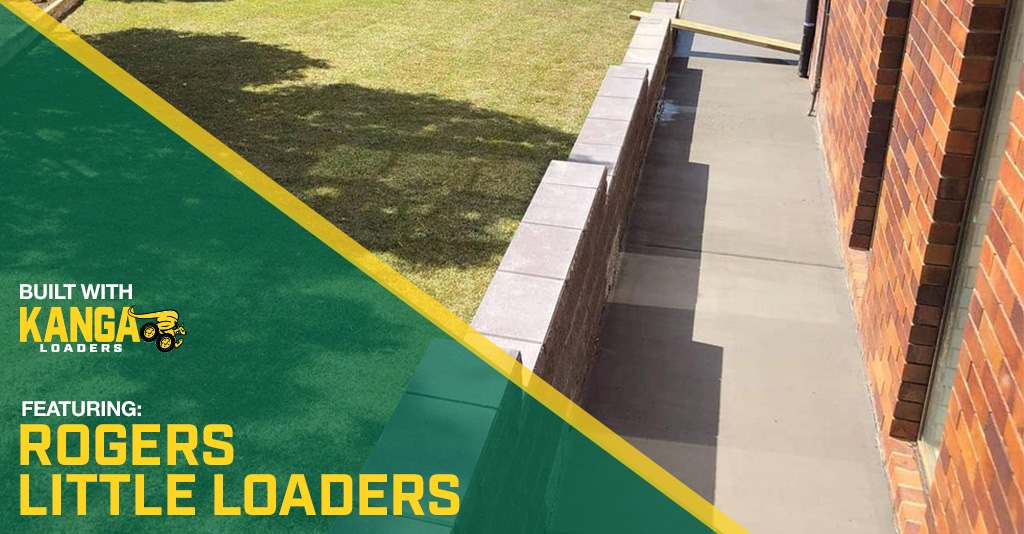 The Job – New Side Entrance
Retaining, turfing, fencing, concreting and a whole new side entrance.
This Belmont property needed a full side yard make over as it was the entrance way to their home business. We had to strip it back to square one which meant removing the existing concrete and lawn.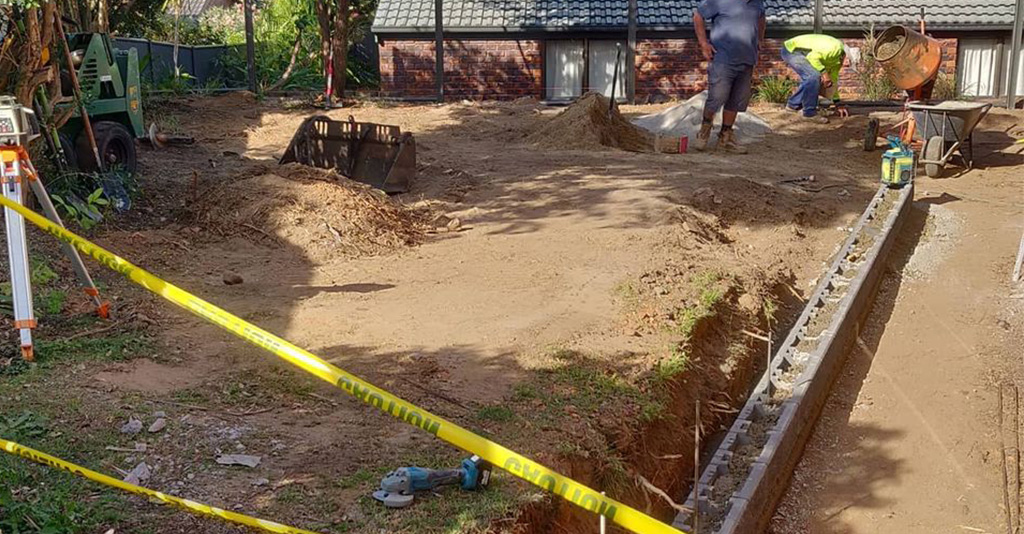 A large concrete slab was removed alongside the house and then this area was excavated. From this we were able to build in a stone block retaining wall and concrete the side path direct to the door of their new entrance. The owners told us they would be fitting stairs at the end so we made sure to leave space for this in our construction.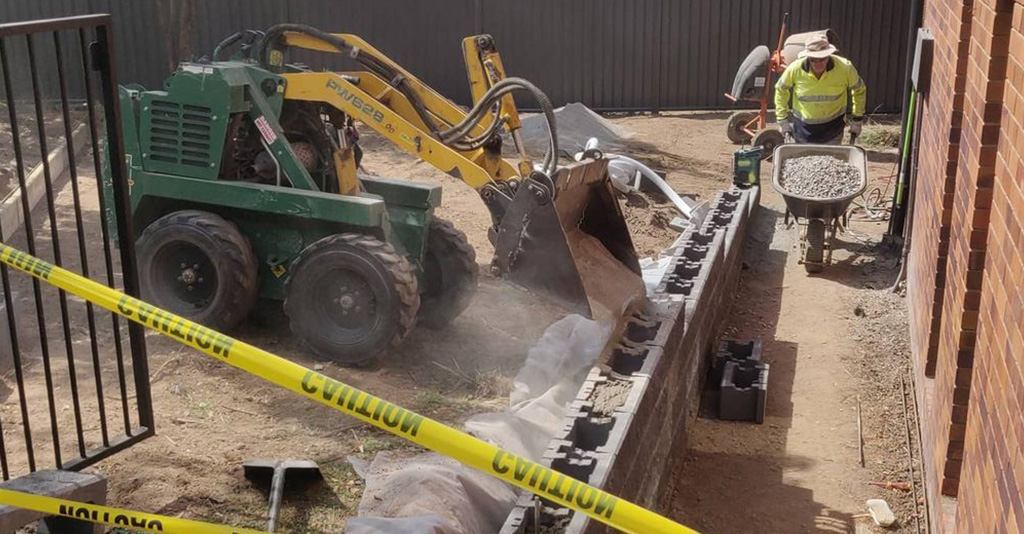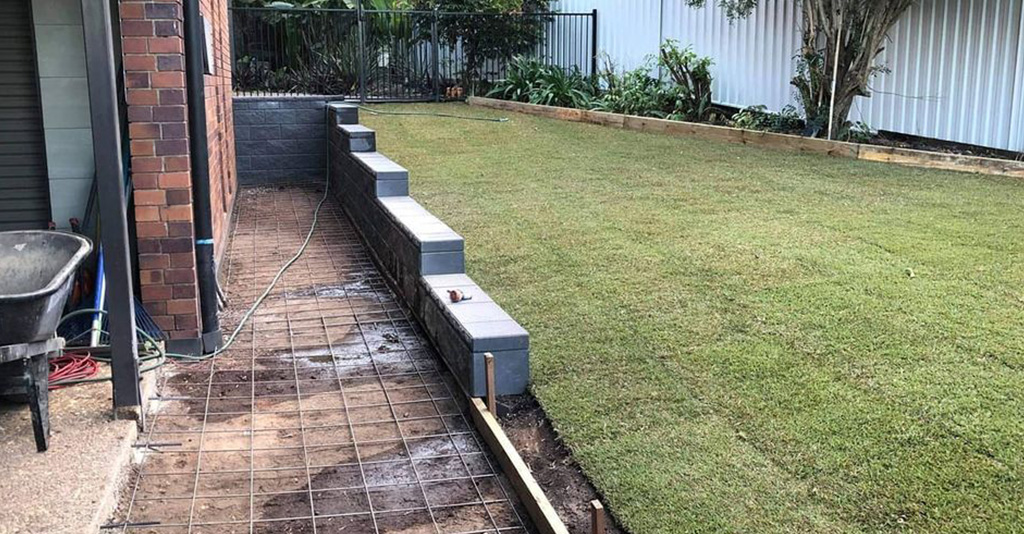 We set up and installed the full drainage system behind the wall, keeping it hidden from the main walk way but still accessible.
Then a new woodland grey colorbond fence was installed down the side to hide the bin area.
To finish off we did a complete scrape back, level and re-turf with Empire Zoysia and put in new garden edging.
The Result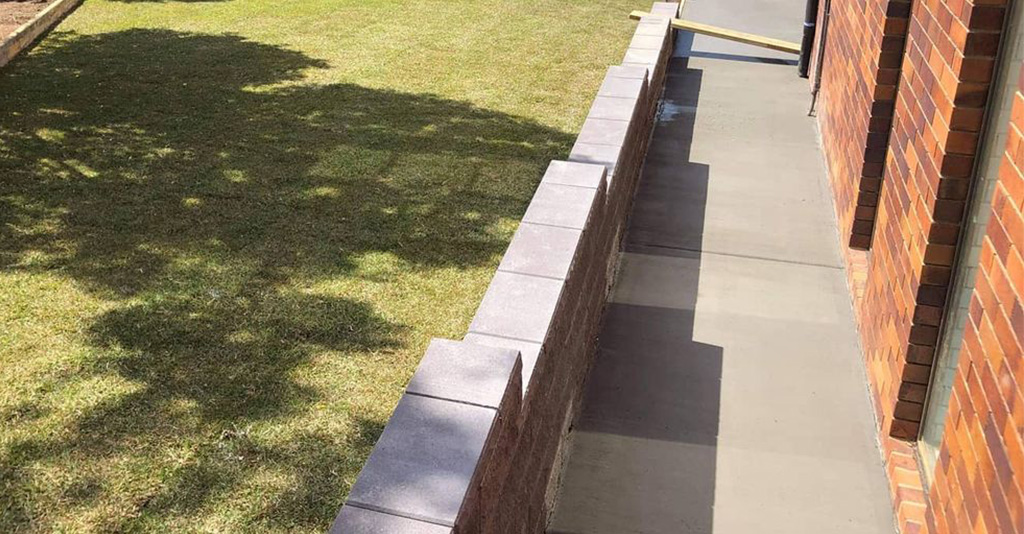 We created solid and professional looking entrance for this home business to show that they mean business!
You can find the model of Kanga used in this story here.
Machine Used: 6 Series, Petrol / Wheeled
Attachments Used: 4 in 1 bucket, levelling bar.