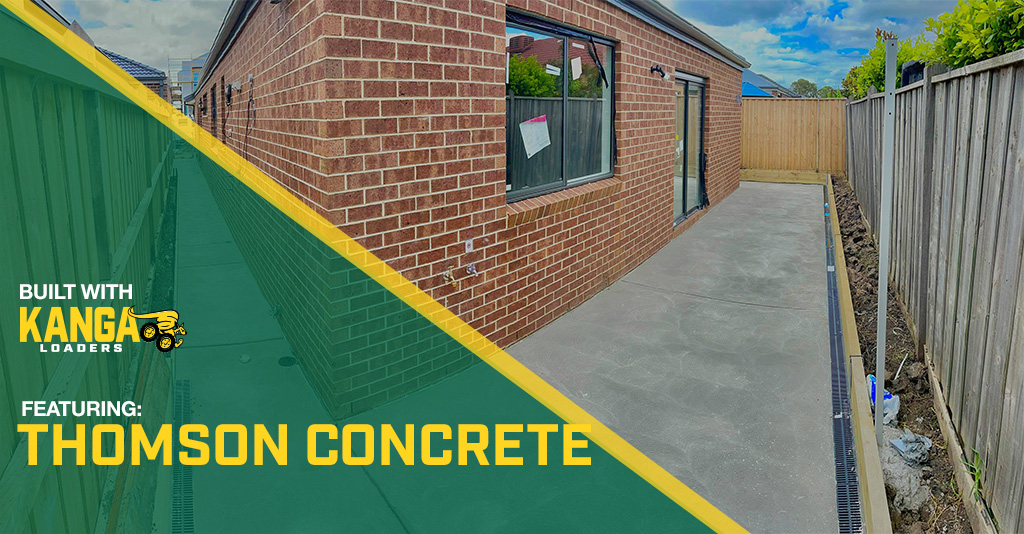 The Job – Installing Drainage
There is lots of hard work that went into this one. The aim was to build a level yard for the owner and installing drainage so that this area would hold up to weather and time. First we dug out 10 cubic meters of soil and removed with the Kanga.
Then we built 30 meters of retaining wall and this made the yard have a more defined perimeter.
There was no clear drainage solution for this yard which was enclosed on all sides and fairly flat. So then we installed grate drainage around the whole back section perimeter that backs onto the retaining wall and a neighbours yard.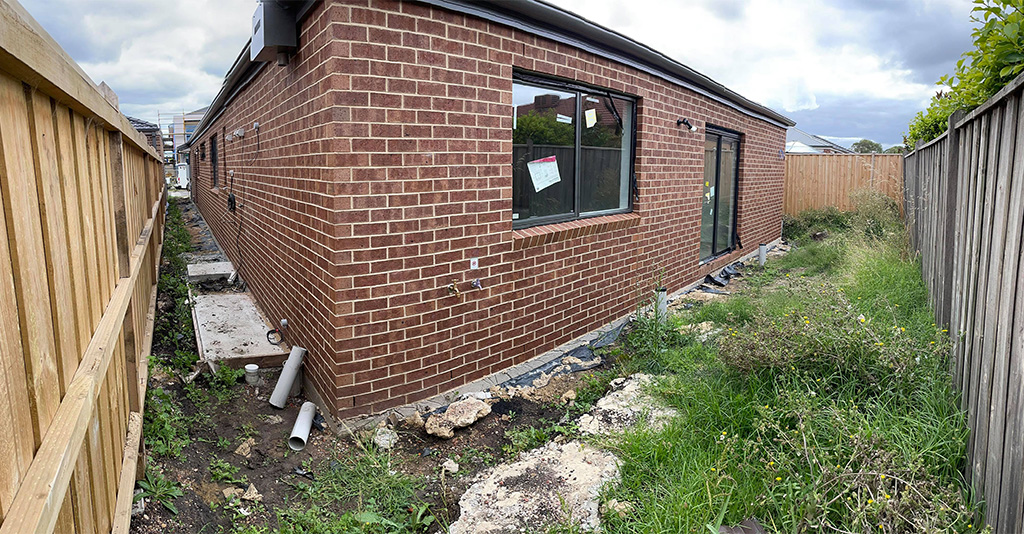 The side access was fairly tight, but we were able to get through with our mini loader and get access even through the awkward corners. The soil was wet in parts and the ground became thick with muddy but we just kept on working through it.
The Results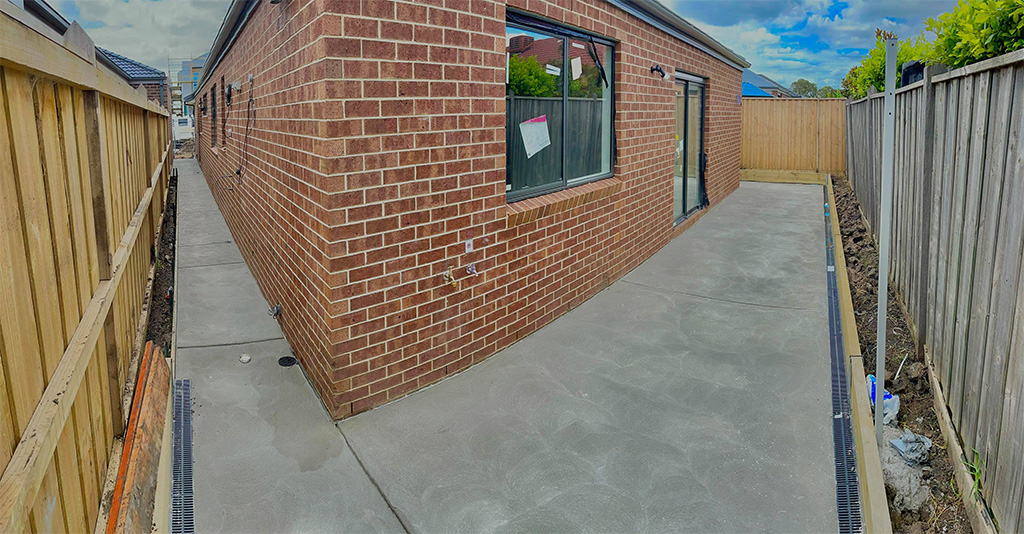 What a massive difference from the before to the after.
You can find the model of Kanga Loader used in this story here.
Thanks to Thomson Concrete for providing this renovation story.
Machine Used: Kanga 6 Series, Diesel/ Wheeled
Attachments Used: Kanga 4 in 1 bucket.